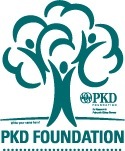 Davita
www.davita.com
Provides dialysis services for those with chronic kidney failure. Site also offers information and resources on dialysis and chronic kidney disease for patients and their caregivers, education, recipes, diet & nutrition.
Renal Advantage (RAI Dialysis Center)
RAI delivers high-quality dialysis services by skilled, empowered professionals who have genuine compassion for the patients we serve. Those that work with us enjoy a culture of continuing education where the best ideas win.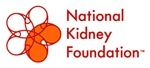 National Kidney Foundation
60 E. 33rd Street
New York, NY 10016
800-622-9010

The National Kidney Foundation, Inc. is a voluntary health organization, seeks to prevent kidney and urinary tract diseases, improve the health and well-being of individuals and families affected by these diseases, and increase the availability of all organs for transplantation.

Kidney School

www.kidneyschool.org
Kidney School is an interactive, web-based learning program designed to help people learn what they need to know to understand kidney disease and its treatment.



AAKP-American Association of Kidney Patients
100 South Ashley Drive
Suite 280
Tampa, Florida 33602
800-749-AAKP

Patient organization with chapters across the country. Services include sponsoring support groups, acting as patient advocates, and educating patients and the public. AAKP publishes the magazine Renalife semiannually and the newspaper Bulletin quartery. Both publications feature personal experiences and news of interest to kidney patients.